Working in Isolation... https://www.bbc.com/worklife/article/20200527-the-surprising-perks-of-isolated-work
Steve Fuller, Yellowstone National Park winterkeeper, US
Now aged 76, Steve Fuller has spent nearly five decades doing winter maintenance work in one of America's most iconic wildernesses – Yellowstone National Park in the western US. And, since he began in 1973, Fuller sometimes spends weeks without seeing another soul.
"As Charlie Russell said, 'People are best when they are few and far between'," says Fuller, name-checking a 19th Century US artist famed for portraying the old Wild West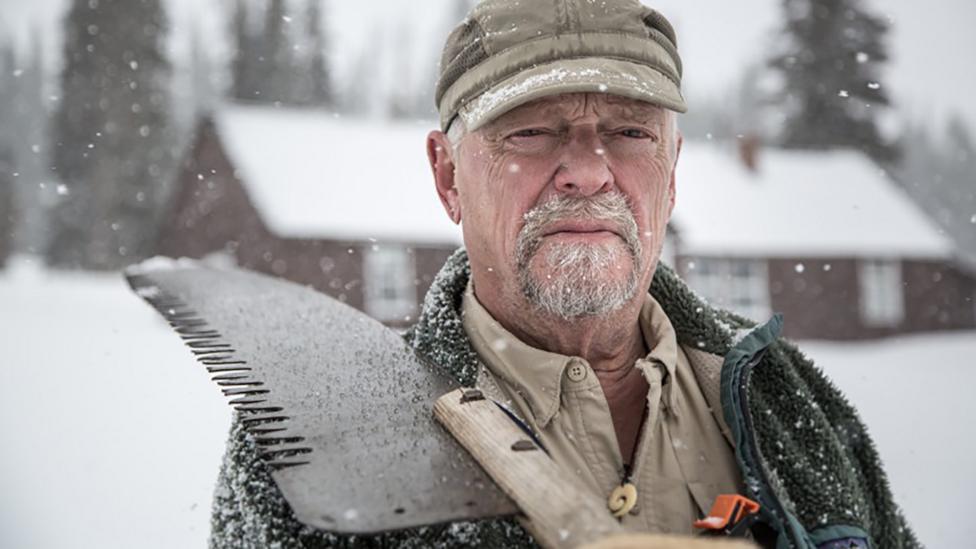 Steve Fuller has worked in remote Yellowstone National Park in the US for decades and goes weeks without seeing another person (Credit: Steve Fuller)
Intriguingly, Fuller started adult life amid modern hustle, working as a political journalist, then an emergency room technician at a Boston hospital. "In my youth, I relished living and working in city centres," he says. But his decision to spend time living in Africa is what changed him. "My three years in East Africa were transformative. I came to realise I needed to live as connected with nature and animals as I practically could," explains Fuller. "Yellowstone in winter was a good choice."
 Now, he works every winter from a remote 110-year-old wood-frame cottage in the Wyoming section of the vast nature reserve. "Some buffalo bulls I have known for years. My body language assures them I am just passing by," says Fuller. "I speak with other animals, too. Pine martens, coyotes, foxes, wolves, bears, deer, moose." Without camouflage clothes and a stealth approach, he says he's 'engendered trust' with a simple greeting.
"Most other humans move too fast, and are noisy," adds Fuller. "They're ignorant of body language which communicates alarm or threat." And that's important when he lives somewhere in which he can point to ten places outside his cottage window where people have been killed by bears.   
Now, he captures Yellowstone's enduring majesty in a photography portfolio, while also writing columns for the local Mountain Journal.
Reading is important, too. "Mine is the largest, most eclectic private library in Northwest Wyoming – not much of a claim," he jokes. There's also "cross-country skiing, conversation when available, sporadic efforts at 'self-actualisation' and Tat Tvam Asi [a Sanskrit phrase to describe a form of Hindu self-reflection] – interspersed with beer drinking and procrastination.
More at article on BBC SITE...